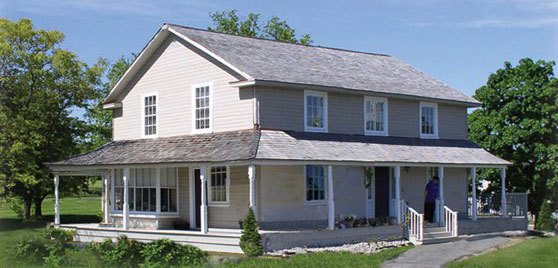 Hope and Healing Through Connection
DHH is a dynamic non-profit organization dedicated to enhancing quality of life through the provision of non-medical support for those affected by or caring for an individual with a life-threatening illness, as well as bereavement support.
Welcome to Doane House Hospice
Serving the communities of north Aurora, Bradford, East Gwillimbury and Newmarket.
Charitable Registration Number: 14033 7437 RR0001
---
Doane House Hospice promotes living every moment, and offers individuals diagnosed with a life threatening illness, compassion, support and hope.
Our programs and services are designed to support the individual by meeting their emotional, spiritual and physical needs. This gives the individual the ability to make the right decisions for their care, through being able to navigate the system, access the right care at the right time, and help support their family and friends through caregiver relief and bereavement.
Doane House Hospice is a volunteer based organisation and part of an interdisciplinary team that works towards helping our clients live life to the fullest with dignity, hope and comfort. Please click here for a short video on Doane House Hospice.
---
---
DOANE HOUSE HOSPICE
REACHES A MILESTONE!!

25 YEARS SUPPORTING THE COMMUNITY!
Did you know...
Doane House Hospice was originally called Hospice Newmarket and was founded, in 1989, by a local resident whose goal was to help others in the community.

In the beginning, there were 38 volunteers helping 48 clients.

In 2001, thanks to the support of the Town of Newmarket and the Region of York, a grant from the Ontario Trillium Foundation and monies raised in fundraising endeavors, the Doane homestead moved one block north to its current Yonge and Eagle St. location.

For the next 18 months, the efforts of volunteer labour from both individuals and corporations transformed our well-built Quaker building back to its former glory and Doane House Hospice was 'born.'

Doane House Hospice was the first hospice in York Region to receive the Hospice Association of Ontario (HAO), Level One (2006) and Level Two (2007) certified accreditation through the HAO's Visiting Home Hospice Volunteer Accreditation Program. Accreditation is a provincial benchmark for Ontario hospices and ensures the delivery of consistent, high quality volunteer hospice palliative care throughout Ontario.

In 2008, Doane House Hospice's exceptional community service and leadership was recognized by the Newmarket Chamber of Commerce as the year's Business Excellence Award winner in the Not for Profit category.

In 2011, with funding from the Ontario Trillium Foundation, Doane House Hospice, in collaboration with Hospice Palliative Care Ontario, George Brown College and other partners, led a collaborative called Bridging the Gap aimed at developing an online volunteer training module.

In 2014, we celebrate 25 YEARS OF HOPE, now 153 volunteers strong, supporting more than 600 clients and families.
SO MUCH to CELEBRATE!!!
---
---
Philosophy of Hospice
---

Picture This
Help sustain the Art Therapy program by purchasing prints of some of the art created by the clients.

Featured Art From the
Art Therapy Program
Art Therapy is a different approach to traditional talk therapy, where participants can use the art process to express thoughts and feelings they may not know how to otherwise express.