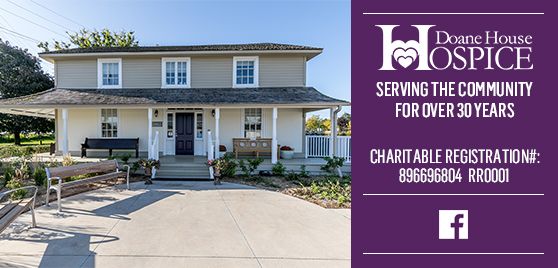 Hope and Healing Through Connection
DHH is a dynamic non-profit organization dedicated to enhancing quality of life through the provision of non-medical support for those affected by or caring for an individual with a life-threatening illness, as well as bereavement support.
---
CURRENT PROGRAMS
---
Doane House Hospice and the Margaret Bahen Hospice are part of the family of Better Living Health and Community Services organisation. Following the advice of health authorities in order to ensure the safety of our clients, staff, volunteers and visitors, we are now offering all programs and services in person and virtually dependant on session. All services are free of charge (donations welcome and appreciated) and available to all in our community.
For more information on how we can support you call 905-967-0259
---
Come Join our Death Café at Doane!
A Death Café is a group directed discussion of death with no agenda, objectives or themes. Our objective is 'to increase awareness of death with a view to helping people make the most of their (finite) lives'.
Several Death Cafés dates are planned.
Details on poster. Registration required.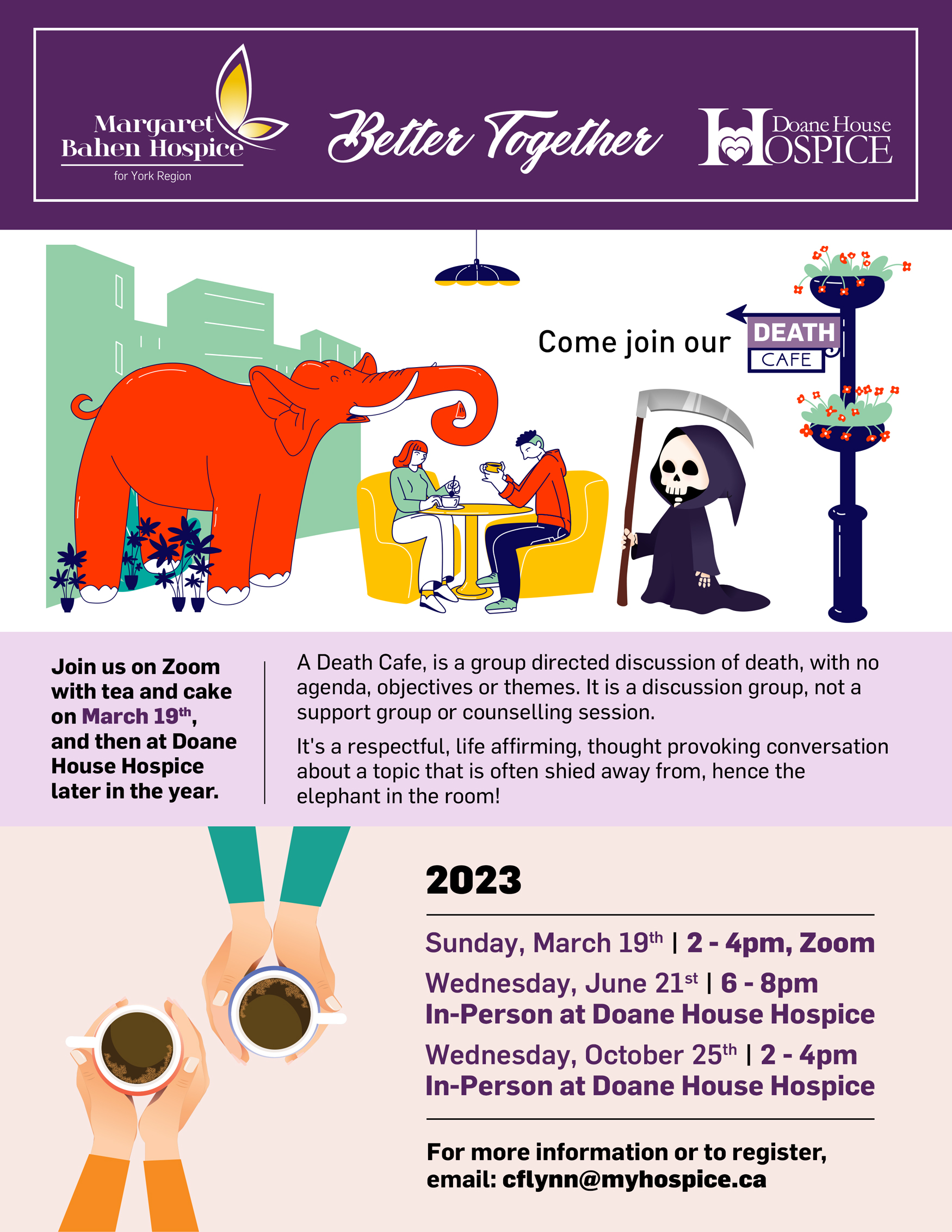 ---
COURSES & WORKSHOPS
---
---

Picture This
Help sustain the Art Therapy program by purchasing prints of some of the art created by the clients.

Featured Art From the
Art Therapy Program
Art Therapy is a different approach to traditional talk therapy, where participants can use the art process to express thoughts and feelings they may not know how to otherwise express.