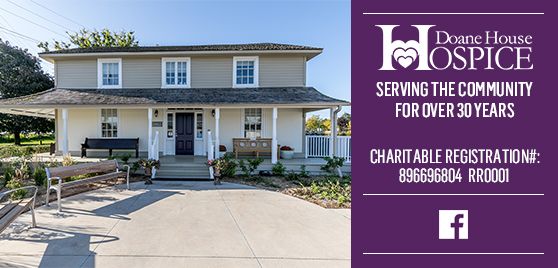 Hope and Healing Through Connection
DHH is a dynamic non-profit organization dedicated to enhancing quality of life through the provision of non-medical support for those affected by or caring for an individual with a life-threatening illness, as well as bereavement support.
Memory Bears

Doane House Hospice's Memory Bears involves making beautiful keepsake teddy bears out of cherished clothing. Please click "Memory Bears" for an application form.
---
"After my mother passed away and we were going through her items, I remembered hearing about the Memory Bears created by Doane House Hospice. I took a couple of her favourite blouses and asked if they could be made into Memory Bears".
"I am amazed at how beautiful these Memory Bears are, and can't thank you enough! I know that my grandchildren will be very happy. I don't want them to forget their Grandma. They were the light of her life."
"My husband worked for the TTC for many years. Thank you for incorporating parts of his uniform, including his Badge No., into the Memory Bears."
"I will always treasure these comforting pink bears. This blanket comforted my daughter when she was ill in hospital."
---

Picture This
Help sustain the Art Therapy program by purchasing prints of some of the art created by the clients.

Featured Art From the
Art Therapy Program
Art Therapy is a different approach to traditional talk therapy, where participants can use the art process to express thoughts and feelings they may not know how to otherwise express.