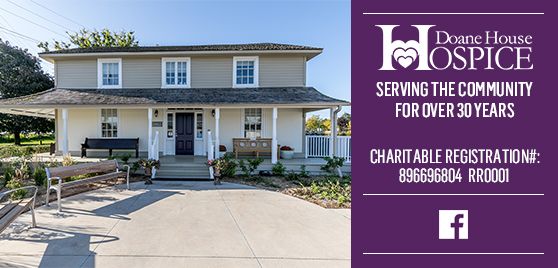 Hope and Healing Through Connection
DHH is a dynamic non-profit organization dedicated to enhancing quality of life through the provision of non-medical support for those affected by or caring for an individual with a life-threatening illness, as well as bereavement support.
Programs and Services
The services of Doane House Hospice are offered free of charge and include all day programs at the Hospice and support in client's homes. Registration is required for all programs and services.
---
Art Therapy

Art Therapy is a different approach to traditional talk therapy. In my work at the Hospice, I use a non-directive approach to this healing modality. Spontaneous art making has profound healing effects for families impacted by a life-threatening illness.

Bereavement Program

This program provides individual and group support in a safe and nurturing environment for family members or friends who are trying to cope with the illness or loss of a loved one.
The staff and trained volunteers help individuals deal with grief that often manifests itself as sadness, guilt, frustration and anger...

Caregiver Support

The Caregiver Support Program promotes open discussions on the frustrations that accompany care giving, but more importantly, the opportunity to identify skills and activities caregivers can develop to improve their level of support and strategies to manage stress in order to prevent 'burnout'.

Mind-Body Connection

Doane House Hospice offers Mind-Body Connection Wellness program for those with a life-threatening illness and caregivers.
Learn to gently relax and breathe which will support you through your difficult journey

Oasis Program

This program is open to anyone coping with a life-threatening illness. Trained volunteers facilitate this group, supervised by professional staff.

Visiting Volunteers

Within clients homes, visiting volunteers provide companionship, practical support, and short-term relief for caregivers. Clients are interviewed by our professional staff and matched with an appropriate volunteer.
---

Picture This
Help sustain the Art Therapy program by purchasing prints of some of the art created by the clients.

Featured Art From the
Art Therapy Program
Art Therapy is a different approach to traditional talk therapy, where participants can use the art process to express thoughts and feelings they may not know how to otherwise express.