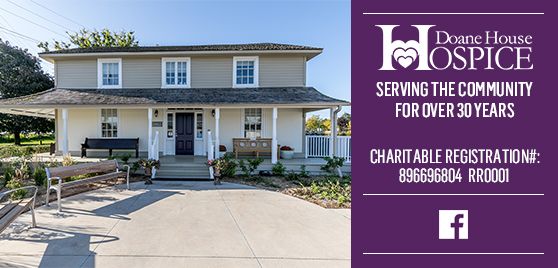 Hope and Healing Through Connection
DHH is a dynamic non-profit organization dedicated to enhancing quality of life through the provision of non-medical support for those affected by or caring for an individual with a life-threatening illness, as well as bereavement support.
Volunteer Training
Client Service Volunteers are required to complete Core Concepts in Hospice Palliative Care offered by PalCare. This 33-hour training program prepares volunteers to offer exceptional care to our clients. Our Coordinator of Volunteer Services will register prospective Doane House Hospice volunteers upon completion of application, interview and reference check. All sessions must be completed in order to receive your certificate. The cost for the training is $30.
Core Concepts Level One Training Topics
PalCare offers the training four times a year (spring, summer, fall & winter).
For upcoming training dates, visit PalCare's website: www.mypalcare.org
---
Event & Awareness Volunteers and Administrative Volunteers will receive training specific to their positions, however it is strongly recommended that all volunteers participate in PalCare Core Concepts in Hospice Palliative Care training to better understand some of the challenges our client population come face to face with.
---

Picture This
Help sustain the Art Therapy program by purchasing prints of some of the art created by the clients.

Featured Art From the
Art Therapy Program
Art Therapy is a different approach to traditional talk therapy, where participants can use the art process to express thoughts and feelings they may not know how to otherwise express.