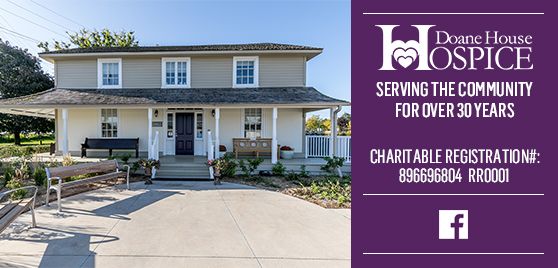 Hope and Healing Through Connection
DHH is a dynamic non-profit organization dedicated to enhancing quality of life through the provision of non-medical support for those affected by or caring for an individual with a life-threatening illness, as well as bereavement support.
Doane House Directed United Way Contributions
---
You can direct your United Way charitable payroll deduction to Doane House Hospice. When completing your pledge card, please remember to include our name and charitable number – 896696804 RR0001
---
If you would like more information about making a 'Doanation' please call 905-967-0259 or email questions or comments to info@doanehospice.org.
---

Picture This
Help sustain the Art Therapy program by purchasing prints of some of the art created by the clients.

Featured Art From the
Art Therapy Program
Art Therapy is a different approach to traditional talk therapy, where participants can use the art process to express thoughts and feelings they may not know how to otherwise express.