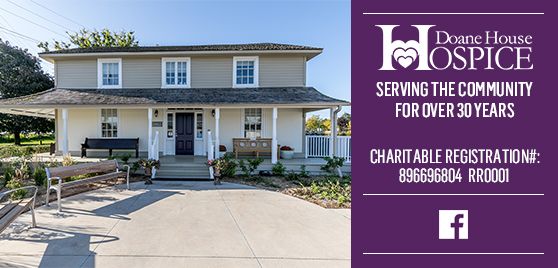 Hope and Healing Through Connection
DHH is a dynamic non-profit organization dedicated to enhancing quality of life through the provision of non-medical support for those affected by or caring for an individual with a life-threatening illness, as well as bereavement support.
---
Upcoming Events
---
Please contact Doane House Hospice at 905-967-0259 for details or ticket information regarding any of our events.
---
Presented By Bazil Developments INC.

Participate in our Virtual Hike for Hospice 2021 to honour a loved one by hiking in their honour, while involving your friends and family, and show your support for the important programs and services offered through your local hospice.
All you need to do is create or join a team and get active for a minimum of 30 minutes from May 21st – May 31st, 2021.
---
Grab your golf clubs and get ready to
Golf on August 26th or purchase a voucher to play anytime you wish - between now and the end of the golf season!
in support of Doane House Hospice!
---

Picture This
Help sustain the Art Therapy program by purchasing prints of some of the art created by the clients.

Featured Art From the
Art Therapy Program
Art Therapy is a different approach to traditional talk therapy, where participants can use the art process to express thoughts and feelings they may not know how to otherwise express.