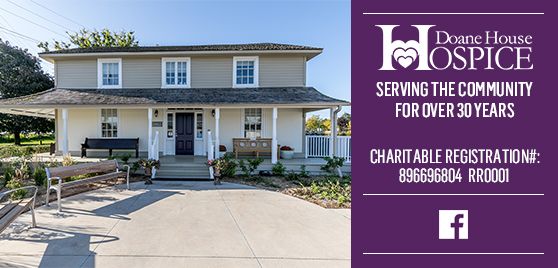 Hope and Healing Through Connection
DHH is a dynamic non-profit organization dedicated to enhancing quality of life through the provision of non-medical support for those affected by or caring for an individual with a life-threatening illness, as well as bereavement support.
---
Upcoming Events
---
Please contact Doane House Hospice at 905-967-0259 for details or ticket information regarding any of our events.
---
NOTICE: Upcoming Children's Art Therpy Workshop Series:
Papillon

for Grieving Children Ages 6 - 12,
August 24, 25, 26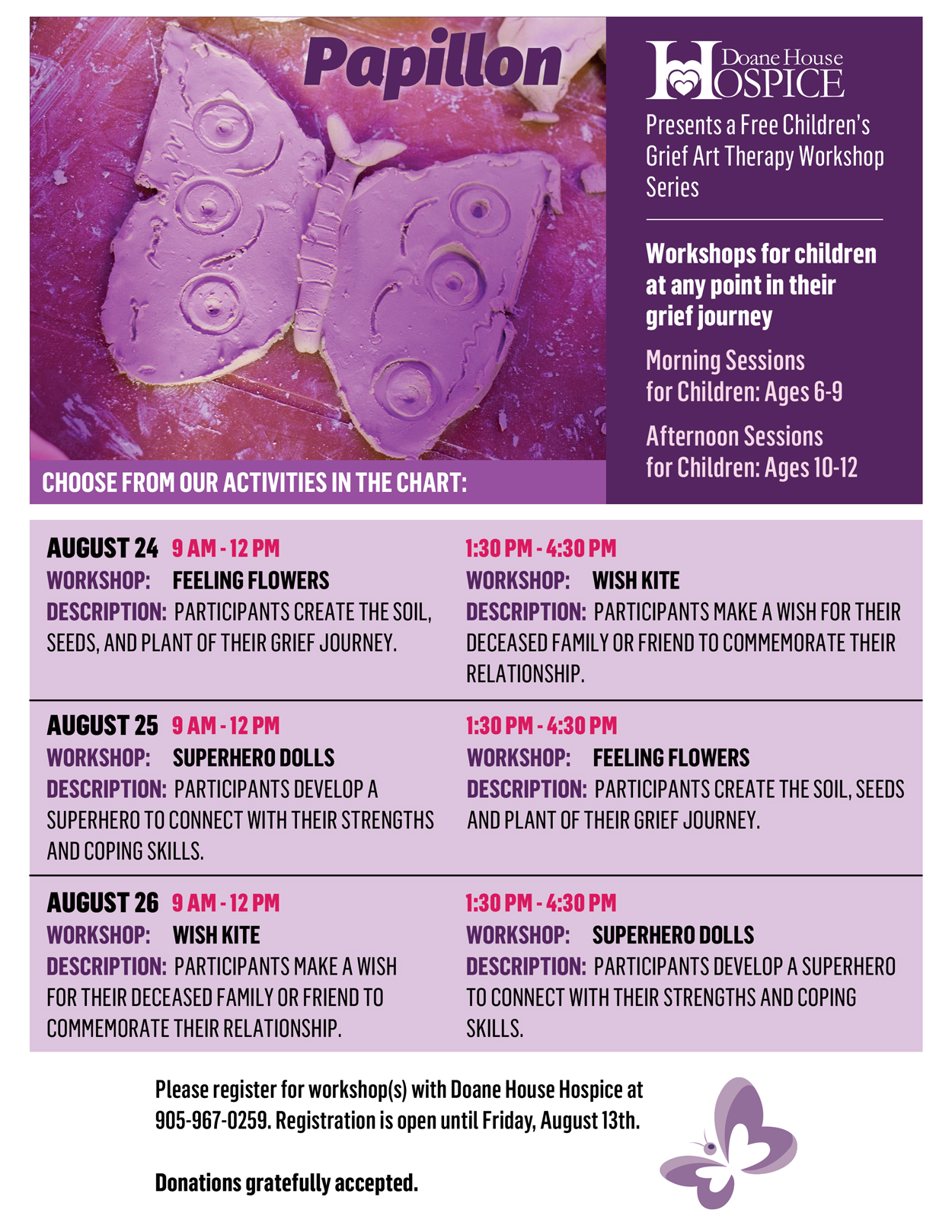 ---
Grab your golf clubs and get ready to
Golf on August 26th or purchase a voucher to play anytime you wish - between now and the end of the golf season!
in support of Doane House Hospice!
---

Picture This
Help sustain the Art Therapy program by purchasing prints of some of the art created by the clients.

Featured Art From the
Art Therapy Program
Art Therapy is a different approach to traditional talk therapy, where participants can use the art process to express thoughts and feelings they may not know how to otherwise express.