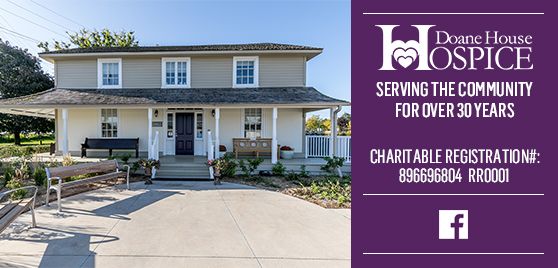 Hope and Healing Through Connection
DHH is a dynamic non-profit organization dedicated to enhancing quality of life through the provision of non-medical support for those affected by or caring for an individual with a life-threatening illness, as well as bereavement support.
---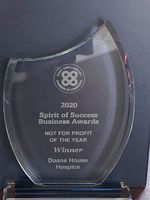 We are proud to announce that Doane House Hospice has received the 2020 "Spirit of Success" award in the Not-for-Profit category, presented by the East Gwillimbury Chamber of Commerce! We are honoured to be nominated, chosen and recognized for our efforts in support of the East Gwillimbury community.
---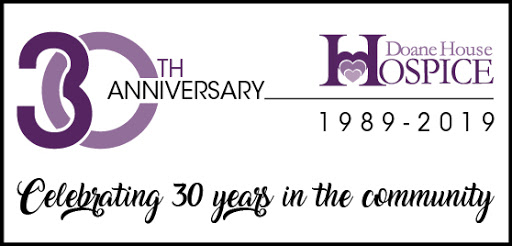 In 2019, Doane House Hospice celebrated it's 30th Anniversary. We appreciate the support and recogntion received.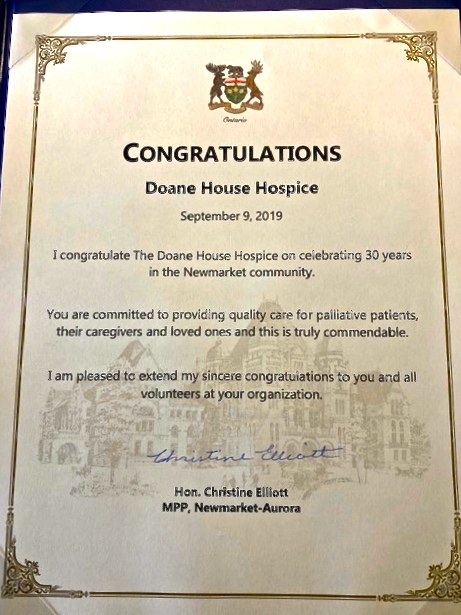 ---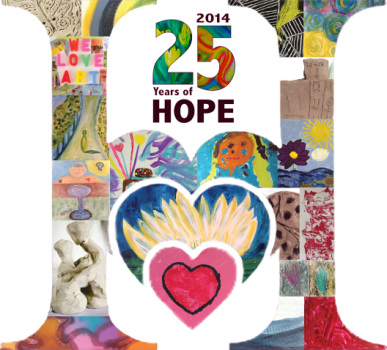 Did you know...


• Doane House Hospice was originally called Hospice Newmarket and was founded, in 1989, by a local resident whose goal was to help others in the community.


• In the beginning, there were 38 volunteers helping 48 clients.


• In 2001, thanks to the support of the Town of Newmarket and the Region of York, a grant from the Ontario Trillium Foundation and monies raised in fundraising endeavors, the Doane homestead moved one block north to its current Yonge and Eagle St. location.


• For the next 18 months, the efforts of volunteer labour from both individuals and corporations transformed our well-built Quaker building back to its former glory and Doane House Hospice was 'born.'


• Doane House Hospice was the first hospice in York Region to receive the Hospice Association of Ontario (HAO), Level One (2006) and Level Two (2007) certified accreditation through the HAO's Visiting Home Hospice Volunteer Accreditation Program. Accreditation is a provincial benchmark for Ontario hospices and ensures the delivery of consistent, high quality volunteer hospice palliative care throughout Ontario.


• In 2008, Doane House Hospice's exceptional community service and leadership was recognized by the Newmarket Chamber of Commerce as the year's Business Excellence Award winner in the Not for Profit category.


• In 2011, with funding from the Ontario Trillium Foundation, Doane House Hospice, in collaboration with Hospice Palliative Care Ontario, George Brown College and other partners, led a collaborative called Bridging the Gap aimed at developing an online volunteer training module.


• In 2014, we celebrated 25 YEARS OF HOPE, now 153 volunteers strong, supporting more than 600 clients and families.

SO MUCH to CELEBRATE!!!
---



Doane House Hospice BEA Finalist Video
Doane House Hospice was a finalist for the 2016 Not for Profit of the Year! Thank you to the Newmarket Chamber of Commerce for editing this wonderful nominee video for the Business Excellence Awards gala on October 13, 2016. This video beautifully captures the hope, healing, and support that our little white house has to offer - take a look!! :)
---
York Regional Police Supporting Doane House Hospice at the Healing Cycle
Read more at : http://www.thehealingcycle.ca/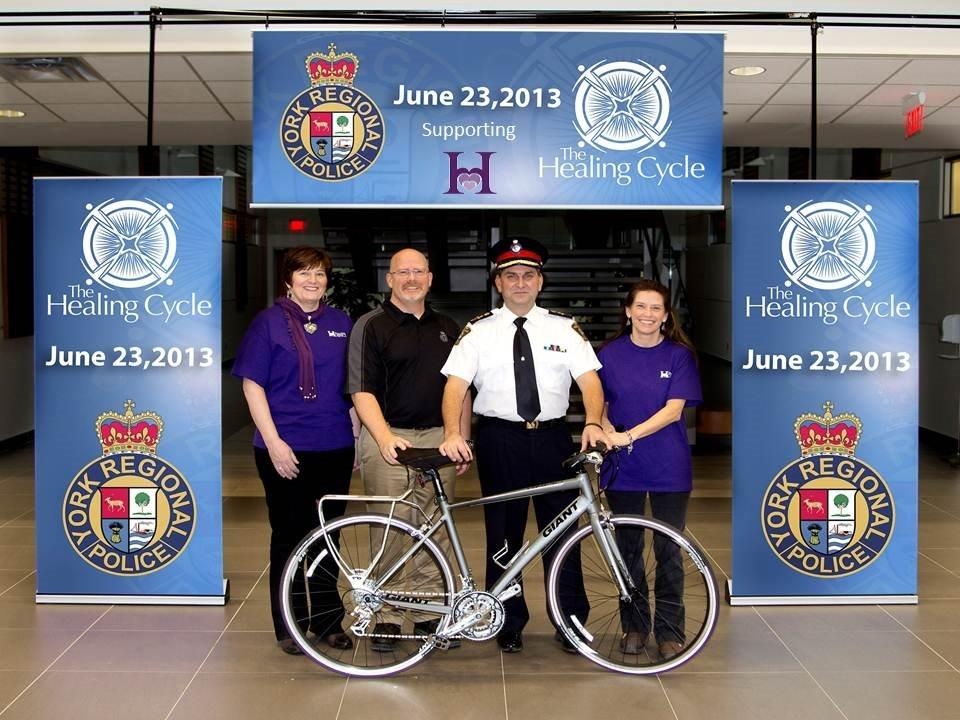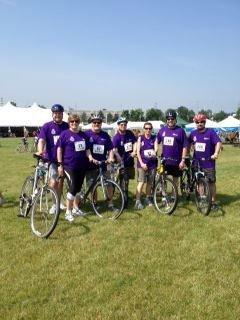 ---
7th Annual Rob Plunkett Softball Tournament
The memory of the father of three and 22-year veteran of the force is kept alive to this day by Insp. Malbeuf who, along with his team of volunteers, continues to organize and hold the Rob Plunkett Softball Tournament, now in its seventh year.
"It's all about remembering this great guy," Insp. Malbeuf said from Saturday's tournament at the York Regional Police Association facility at Bayview and Stonehaven avenues. "A lot of the new guys will have never met Rob, but they all know him because of this tournament. At the end of the day, we all sit down for a beer and tell stories of the good days and remember him. It's pretty sad and I didn't want his legacy to be forgotten."
The tournament involves 15 teams and has been wildly successful, raising more than $100,000 for Special Olympics and a host of other York Region charities including this year's recipient, Newmarket's Doane House Hospice.
Read more at http://www.yorkregion.com/news-story/4617298-fallen-york-regional-police-officer-remembered-for-sacrifice-at-annual-event/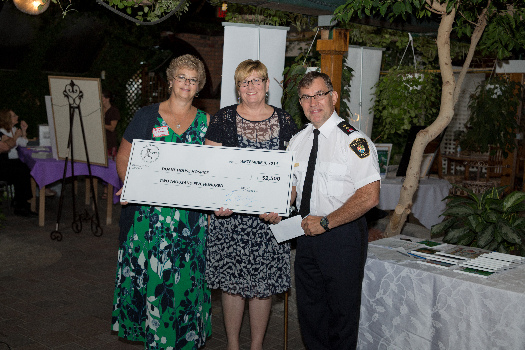 ---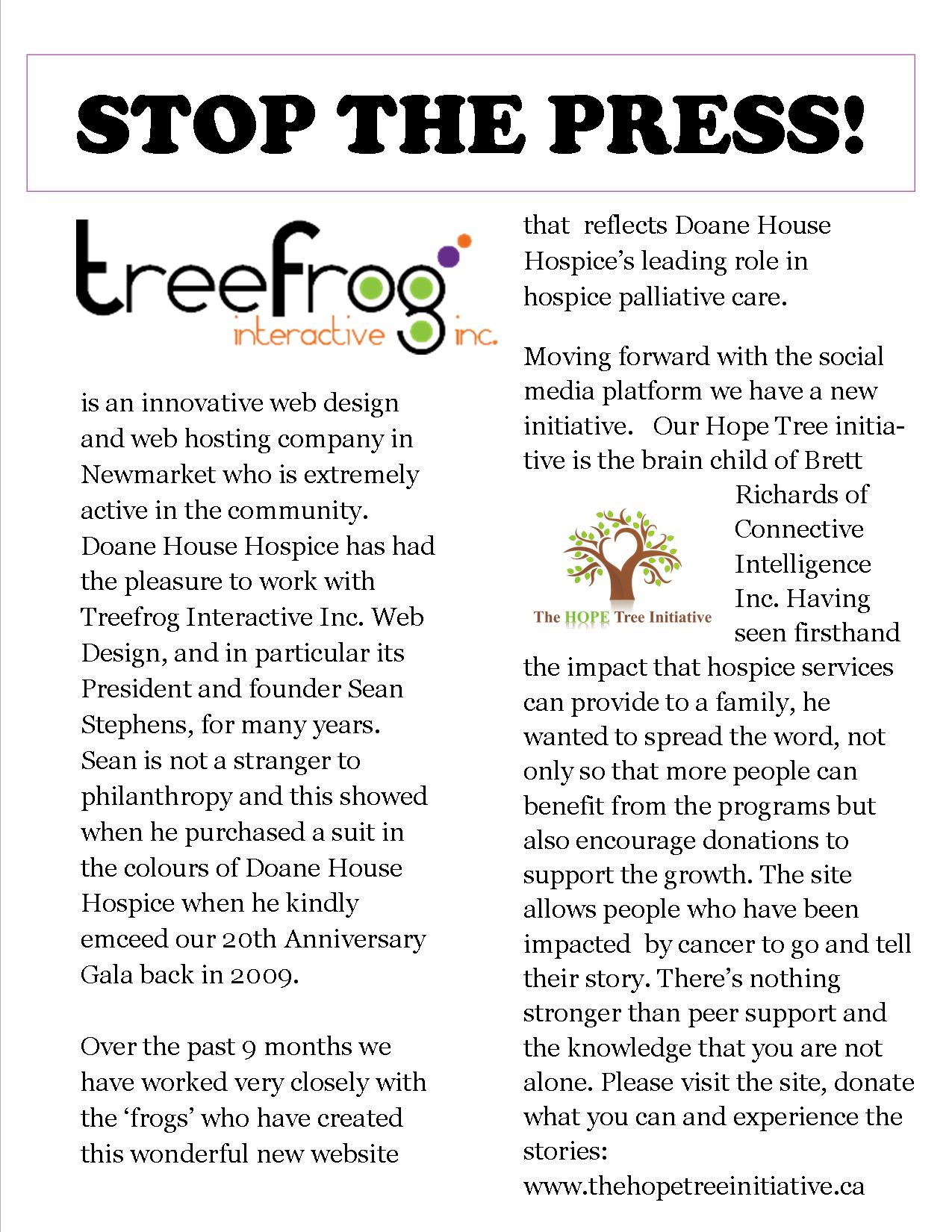 ---
---

Picture This
Help sustain the Art Therapy program by purchasing prints of some of the art created by the clients.

Featured Art From the
Art Therapy Program
Art Therapy is a different approach to traditional talk therapy, where participants can use the art process to express thoughts and feelings they may not know how to otherwise express.