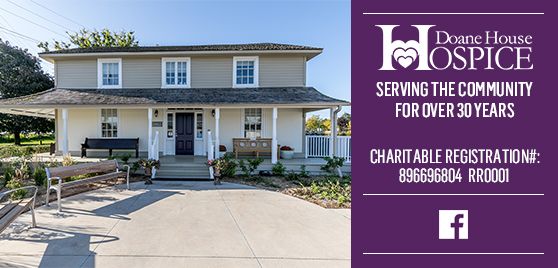 Hope and Healing Through Connection
DHH is a dynamic non-profit organization dedicated to enhancing quality of life through the provision of non-medical support for those affected by or caring for an individual with a life-threatening illness, as well as bereavement support.
Volunteer with Doane Hospice
From the very beginning, Doane House Hospice has relied on a dedicated team of volunteers to help us to provide exceptional support and services to our community. Volunteers continue to be our greatest strength. From the words of Leo Buscaglia, this is what Volunteers bring:
"Too often we underestimate the power of a touch, a smile, a kind word, a listening ear, an honest compliment, or the smallest act of caring, all of which have the potential to turn a life around."
Please click here and here for two short videos on volunteering with Doane House Hospice.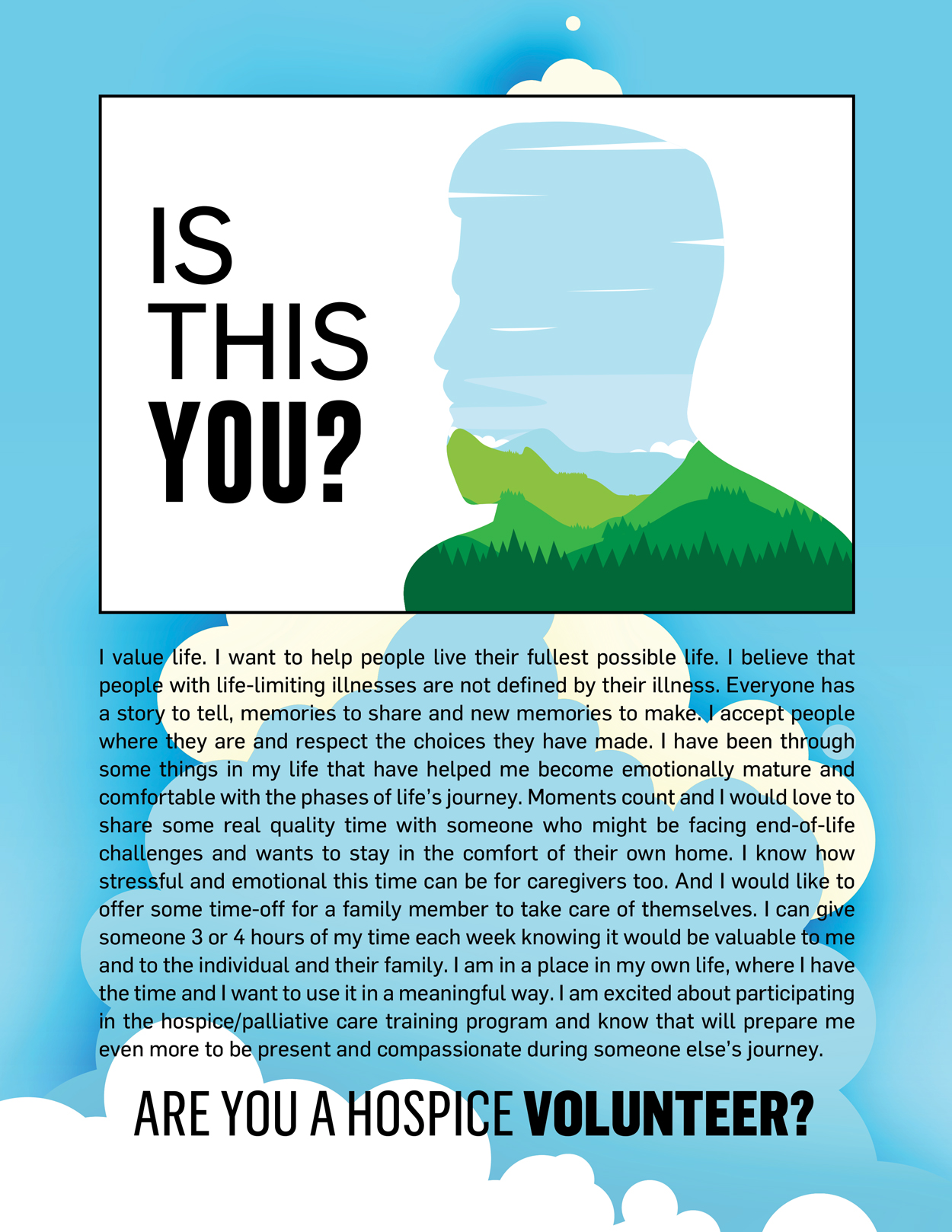 Hospice volunteers come from all walks of life. They vary in age, ethnicity, faith, gender and professional backgrounds. Some people volunteer because they want to do something meaningful. Some just like to help people. Some have experienced the loss of a loved one and the experience has changed their lives. Whatever the reason may be, volunteering with Doane House Hospice will enrich your life.
So ask yourself, are you a Hospice volunteer?
There are a variety of positions available, and training is provided.
For more information click the links below.
---
---
Hospice volunteers are needed because:
90% of Canadians wish to remain in their own homes during the final stages of life but 94% of caregivers say they cannot cope without help – the kind of help that hospice volunteers provide.
75% of deaths today still take place in hospitals
70% of information caregivers (family members) acknowledge that providing care is stressful and indicate they need support
Each week, a volunteer's gift of time will help nourish and sustain the quality of life for someone living with life threatening illness.
---
---

Picture This
Help sustain the Art Therapy program by purchasing prints of some of the art created by the clients.

Featured Art From the
Art Therapy Program
Art Therapy is a different approach to traditional talk therapy, where participants can use the art process to express thoughts and feelings they may not know how to otherwise express.