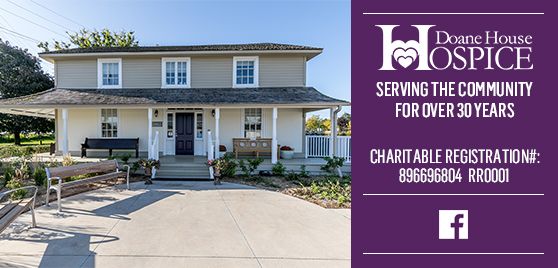 Hope and Healing Through Connection
DHH is a dynamic non-profit organization dedicated to enhancing quality of life through the provision of non-medical support for those affected by or caring for an individual with a life-threatening illness, as well as bereavement support.
---
EVENT SPONSORSHIP
---
Doane House Hospice and our "sister" hospice- Margaret Bahen Residencial Hospice, has to raise 62% of their annual budgets throught fundraising. This ensures we continue to offer free of charge supports to individuals diagnosed with a life limiting illness, to caregivers, and those who are bereaved, as well as exceptional residencial end of life care.
Events are two fold in that they not only raise much needed funds for the organistation, but it brings an awareness to individuals and families who may not be familiar with what hospice does and how we can help.
Thank You to our Event Sponsorr yours fo continued support.
---
Virtual Hike For Hospice


Join us for our Virtual Hike For Hospice,
May 21st-31st, 2021
Presented By Bazil Developments INC.
Create or join a team and get active for a minimum of 30 minutes from May 21st – May 31st, 2021.
Participate in our Virtual Hike for Hospice 2021 to honour a loved one by hiking in their honour, while involving your friends and family, and show your support for the important programs and services offered through your local hospice.


---
Our sincere THANKS to these GREAT 2021 HIKE for HOSPICE Sponsors!

---
TEE OFF for HOSPICE 2021 - Thursday, August 26th

Join us on at Pheasant Run Golf Club and receive your tee time for 18-holes of golf, including a power cart, and a complimentary lunch. We are also offering our bonus voucher package that allows you to golf at Pheasant Run Golf Club on a day that works for you throughout the 2021 golf season.
---
Our sincere THANKS to these TEE OFF for HOSPICE 2021 Sponsors!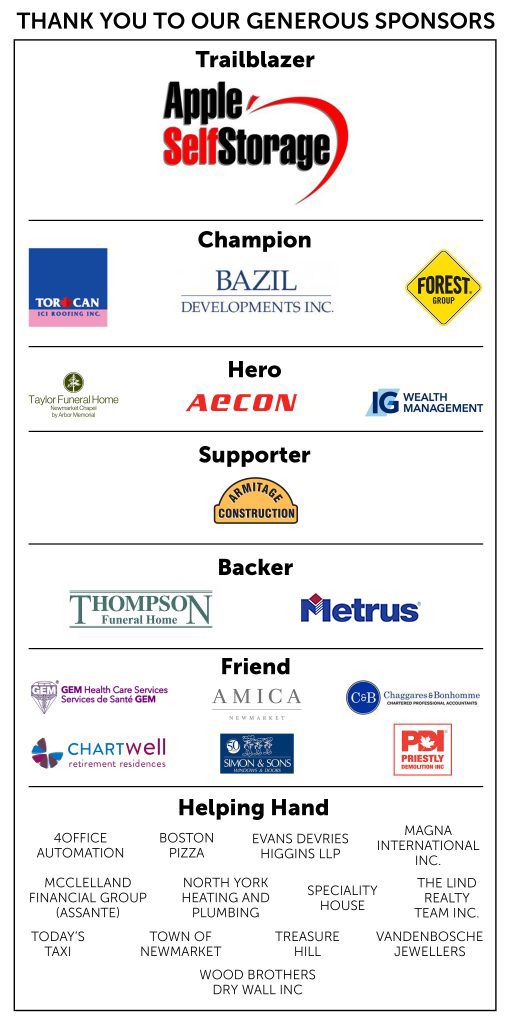 ---

Picture This
Help sustain the Art Therapy program by purchasing prints of some of the art created by the clients.

Featured Art From the
Art Therapy Program
Art Therapy is a different approach to traditional talk therapy, where participants can use the art process to express thoughts and feelings they may not know how to otherwise express.