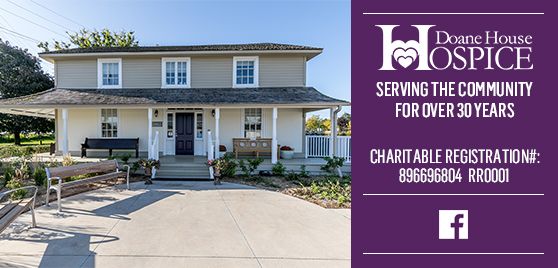 Hope and Healing Through Connection
DHH is a dynamic non-profit organization dedicated to enhancing quality of life through the provision of non-medical support for those affected by or caring for an individual with a life-threatening illness, as well as bereavement support.
---
Doane House Hospice Art Therapy Program
---
"The aim of art is to represent not the outward apperance of things, but their inward significance" - Aristotle
---
A Message from Katherine Valkanas, Art Therapist

Art Therapy supports individuals' healing from within and in relation to loved ones to achieve their best quality of life. It is an honour to have individuals share their grief stories through their own symbols, shapes, and forms to provide a continued connection to their deceased friends and family. Clients' connection to their creativity, along with support of the therapeutic alliance, can guide them towards their own sense of meaning and identity in their healing journey. This practice promotes self-awareness, growth, and compassion throughout the individuals' art making processes to move through their path.

"Art Therapy evokes a deeper connection and externalization of emotions, reflection of identity, and expression of continued connection with deceased friends & family."


---
What is Art Therapy?
Art therapy is a form of therapy that combines the creative process of art making and the therapeutic alliance to build on self-expression and reflection of a client's lived experiences. The development of formal qualities of the image, including variation in forms, colours, boundaries, shapes, and reflection of the final artwork are part of this creative therapeutic process that can provoke the expression of inner thoughts and feelings that would otherwise be difficult to articulate in words.
In art therapy, clients do not need to have prior knowledge of, or experience with, creating art. They are encouraged to explore their natural creativity throughout the therapeutic process.
---
Our Art Therapy Space
Click thumbnail images to enlarge
What is Art Therapy?
---

Picture This
Help sustain the Art Therapy program by purchasing prints of some of the art created by the clients.

Featured Art From the
Art Therapy Program
Art Therapy is a different approach to traditional talk therapy, where participants can use the art process to express thoughts and feelings they may not know how to otherwise express.