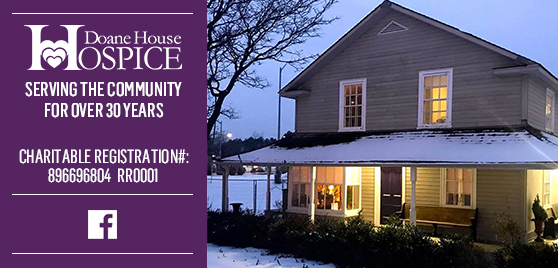 Hope and Healing Through Connection
DHH is a dynamic non-profit organization dedicated to enhancing quality of life through the provision of non-medical support for those affected by or caring for an individual with a life-threatening illness, as well as bereavement support.
Doane House Hospice Art Therapy Program
"Art is not what you see, but what you make others see" - Edgar Degas
---
A Message from Jennifer Page, Art Therapist (DTATI), TITC-CT.

It is with great enthusiasm that I share my passion for art therapy and its ability to heal and transform. During my time at Doane House Hospice, I have had the honour and privilege to bear witness to profound and touching stories of grief and bereavement that are filled with love, courage, strength and joy. Through the creation of spontaneous artwork, clients are able to connect to deep emotions, express thoughts and feelings, and create meaning and new relationships with themselves and others. The artwork embodies the unique and personal narratives of each person who walks through our door. I invite you to explore how art therapy can help to support you through your healing journey.
---
What is Art Therapy?
Art Therapy is a different approach to traditional talk therapy. In my work at the Hospice, the clients use simple nuturing materials such as clay, paint and oil and chalk pastels, the joys of childhood. It is an honour to support and guide Hospice families through the Art Therapy process as they share their hopes, dreams,struggles,and losses.
---
Our Art Therapy Space
Click thumbnail images to enlarge
What is Art Therapy?
---

Picture This
Help sustain the Art Therapy program by purchasing prints of some of the art created by the clients.

Featured Art From the
Art Therapy Program
Art Therapy is a different approach to traditional talk therapy, where participants can use the art process to express thoughts and feelings they may not know how to otherwise express.