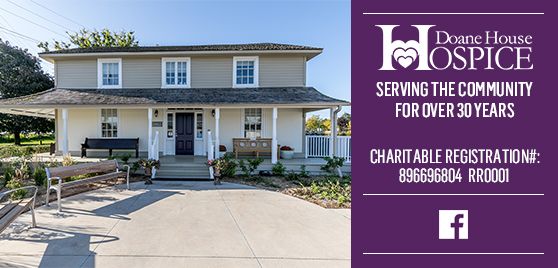 Hope and Healing Through Connection
DHH is a dynamic non-profit organization dedicated to enhancing quality of life through the provision of non-medical support for those affected by or caring for an individual with a life-threatening illness, as well as bereavement support.

---
Other Sponsorship Opportunities
---
At Doane House Hospice and at our 'sister' residential hospice The Margaret Bahen Hospice, our collaborative mission is to enhance the quality of life through the provision of support for those affected by or caring for an individual with a life-threatening illness, end of life and/or grief and bereavement support for those dealing with the loss of a loved one. We are #BetterTogether. As a registered non-profit charity, we receive some of our funding through the Provincial government, but we really need the help of our community to allow us to continue to offer our programs - free of charge. There are always ways to help support the financial needs required to fund all the programs we hold for our clients.
If you would like to learn more about our programs, click here.
If you are interested in learning more about how you can make a difference, please call 905-967-0259.
---
If you would like information about specific Doane House events, please call 905-967-0259 or send questions or comments by email to info@doanehospice.org.
---
Read how Barb and Robin Beamish made a difference:
In the Spring of 2019, because of a very generous donation from long time donors and supporters, Barb and Robin Beamish, Doane House Hospice's interior was lovingly renovated and transformed to its current beautiful and fresh new look! This allowed us to continue supporting the community, free of charge, through programs and services that support individuals and families who are diagnosed with life limiting illnesses, who need caregiver support and who are bereaved.

Barb Beamish is one of our Doane House Hospice Volunteer Seamstresses who has been lovingly sewing memory bears for years for our Memory Bear Program using clothing that families bring in from their loved ones who have died. These memory bears have a comforting and huge impact on the families who order them. It is so heartwarming to witness their reactions when they pick up their completed bears.

Both Robin and Barb continue to sponsor us and donate towards and participate in our annual fundraising events, Hike for Hospice and Tee Off for Hospice. We cannot thank them enough for their very generous hearts!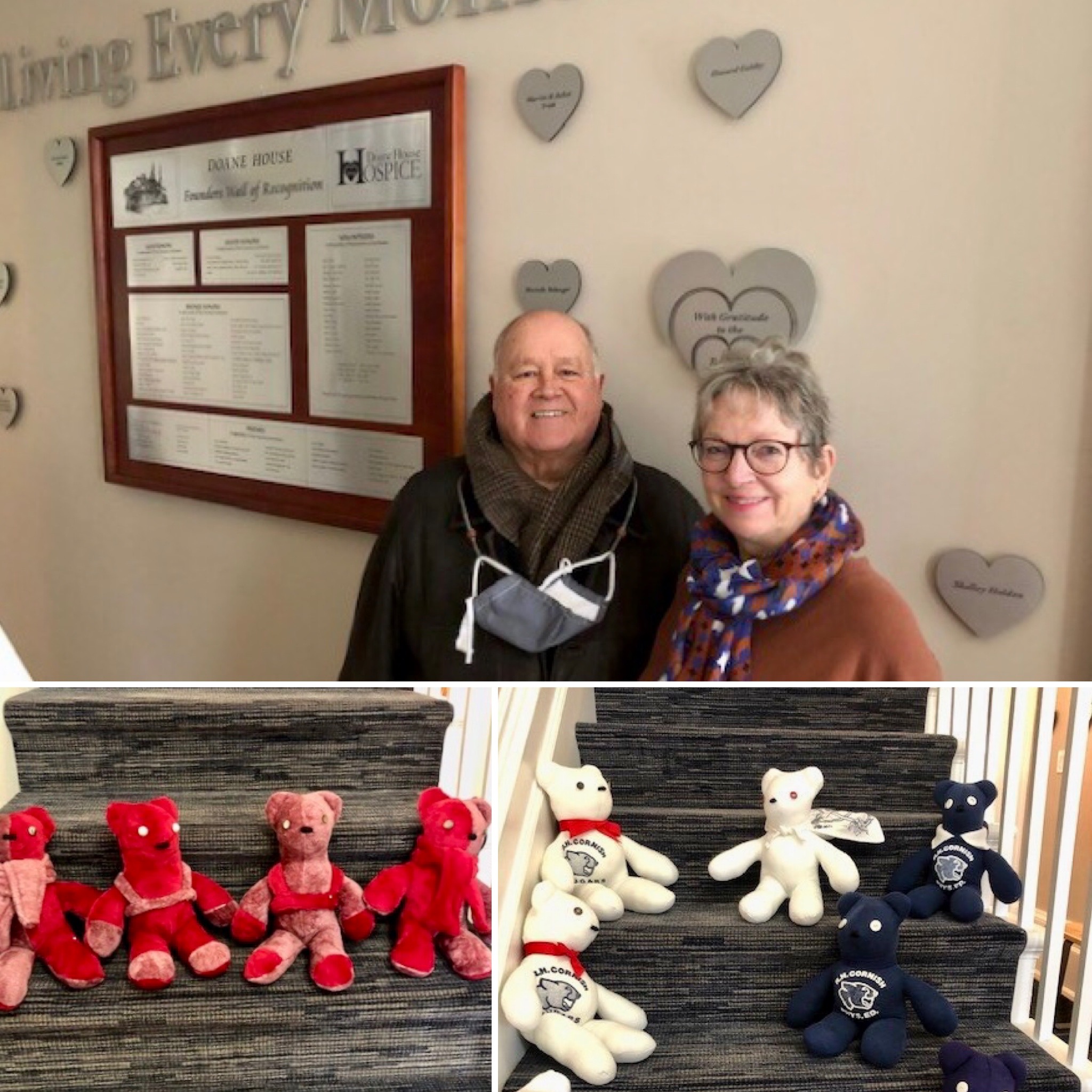 ---
---

Picture This
Help sustain the Art Therapy program by purchasing prints of some of the art created by the clients.

Featured Art From the
Art Therapy Program
Art Therapy is a different approach to traditional talk therapy, where participants can use the art process to express thoughts and feelings they may not know how to otherwise express.