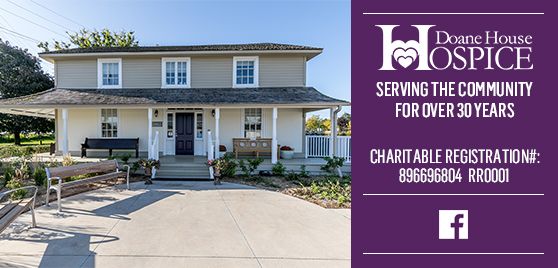 Hope and Healing Through Connection
DHH is a dynamic non-profit organization dedicated to enhancing quality of life through the provision of non-medical support for those affected by or caring for an individual with a life-threatening illness, as well as bereavement support.
Picture This!
is Doane House Hospice's art purchase program to help sustain the Art Therapy program.
---
All of the art for sale is created by our clients.
The artists are not professionals, rather individuals who have experienced the benefits of attending and participating in our Art Therapy Programs. Each artist has given permission to sell their work. In purchasing, you not only support Doane House Hospice but validate and honour the person and their creative expression.
All images and materials are copyright protected and are the property of Doane House Hospice.
---
Each of the items below may be purchased in Water Colour, Canvas or on Photo Paper.
Click on the title of each piece for more information and purchase options.
---
---
---

Picture This
Help sustain the Art Therapy program by purchasing prints of some of the art created by the clients.

Featured Art From the
Art Therapy Program
Art Therapy is a different approach to traditional talk therapy, where participants can use the art process to express thoughts and feelings they may not know how to otherwise express.